Notizie dal Mondo
a cura di Ksenia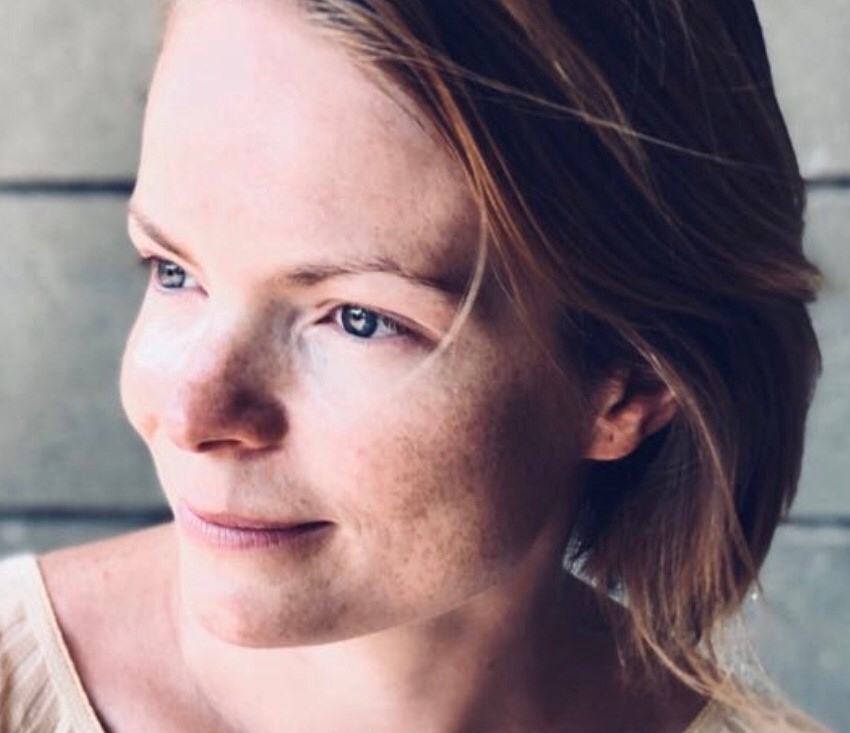 EPO (Erythropoietin) & other Erythropoiesis Stimulating Agents (ESAs) in the Treatment of MDS
21 giugno 2018
What are Erythropoiesis Stimulating Agents (ESAs)?
Erythropoiesis (from Greek 'erythro' meaning "red" and 'poiesis' meaning "to make") is the process which produces red blood cells.
More than two thirds of patients with Myelodysplastic Syndromes (MDS) are anaemic at the time of diagnosis and about the same proportion of patients are known to have lower-risk disease as defined by the International Prognostic Scoring System criteria1 (IPSS).
Anaemia is a significant burden to many patients with MDS. It may impair a person's ability to perform normal tasks due to exhaustion or fatigue and may exacerbate coexisting medical conditions like heart disease or respiratory conditions. Measures taken to optimise or improve haemoglobin levels are vitally important, particularly in patients with low-risk MDS who may have to live with the anaemia for many years.
Red cell transfusions remain the most frequent way in which anaemia is managed in patients with MDS. Although safe, regular transfusions may cause iron overload which may then need to be controlled. Also, regular red cell transfusions schedules are time consuming and carry the inconvenience and burden of travel to and fro from the hospital for the patient.
Erythropoieis stimulating agents (ESAs) are therapeutic drugs that improve haemoglobin levels. They have the potential to reduce the frequency or the need for red cell transfusions and may improve or maintain a patient's quality of life.
Clinical guideline groups have defined the role of these agents in the management of MDS including those published by the British Society of Haematology, the European LeukemiaNet and the National Comprehensive Cancer Network. Recent clinical trials have highlighted the effectiveness and safety of new ESAs and this article will highlight the salient points relating to the use of conventional and novel ESAs in the setting of MDS.
How do Erythropoiesis Stimulating Agents work?
Erythropoietin (EPO)
Erythropoietin (EPO) is a naturally occurring hormone produced by specific cells in the kidneys in response to low levels of oxygen in the blood. It plays a vital role in promoting and controlling red cell the production (erythropoiesis) by the bone marrow.
Pharmaceutical companies have manufactured recombinant EPO (rEPO) including erythropoietin-alpha, erythropoietin-beta and Darbopoietin using DNA technology since the late 1980s. When rEPO is administered by a simple injection under the skin (subcutaneous injection) it leads to an increase in haemoglobin levels which may result in therapeutic benefit to the patient.
Since the 1990s clinical trials demonstrated that rEPO can be safely used to improve haemoglobin levels in patients with low-risk MDS. Numerous clinical research groups have confirmed the clinical efficacy of rEPO in patients with low- risk MDS. Better responses to rEPO have been reported in patients with baseline EPO levels of less than 200U/L, and a MDS diagnosis other than refractory anaemia with ring sideroblasts (RARS)2.
Other factors influence response to rEPO in patients with MDS. These include shorter time from MDS diagnosis to treatment, a low transfusion requirement prior to commencing rEPO treatment and a low risk disease defined as IPSS low and intermediate-1, and fixed dosing of rEPO3.
Erythropoietin and granulocyte colony-stimulating factor
Granulocyte colony-stimulating factor (G-CSF) is a growth protein that stimulates the production of neutrophils (a type of white blood cell) in the bone marrow. Like rEPO, it is manufactured using DNA technology and has to be administered as a subcutaneous injection.
A number of clinical studies have demonstrated that rEPO and G-CSF work together to improve haemoglobin levels in patients with MDS, with response rates of approximately 50%! The combination may be particularly beneficial in patients with RARS, or patients who fail to respond, or have only a temporary response to rEPO alone.
How will my haematologist decide if I need an ESA?
Patients with low-risk MDS (IPSS low or intermediate 1, IPSS-R very low, low or intermediate) with symptoms of anaemia with haemoglobin level of less than 100g/L may be candidates for ESA therapy.
A validated predictive score which takes into account monthly red cell transfusion requirement, and baseline serum EPO levels of patients before starting an ESA treatment can be used to establish if a patient is likely to respond to ESA therapy7.
Haematologists use this metric to aid their decision making. Patients with predictive scores of 0 to 1.0 have a relatively high chance of responding to ESAs (predictive responses of 74% and 23% respectively) and should be offered rEPO if they are anaemic. However, patients with a score of 2.0 generally have a relatively low chance of responding to ESA (less than 10%), and rEPO is generally not recommended for patients with this predictive score.
What is the optimal dosis of erythropoiesis stimulating agents for each patient?
Typically, patients with low-risk MDS with the exception of RARS (refractory anaemia with ring sideroblasts) should initially start rEPO at 30,000 units/week but lower doses may be recommended in patients with impaired kidney function.
If a response is not achieved after 8 weeks the dose should be increased to 30,000 units twice weekly or 60,000 units/week for a further 8 weeks.
For patients treated with Darbopoietin the starting dose should be 150 micrograms/week or 300 micrograms every 2 weeks. The dose can be increased after 8 weeks in non-responding patients to 300 micrograms/week.
Patients with RARS, and patients who fail to respond to single agent rEPO should be considered for rEPO and G-CSF. The typical starting dose of G-CSF in this setting is 300 micrograms once weekly with the aim of increasing the neutrophils count to no more than 6 to 10×109/L. Doses of G-CSF should generally not exceed 300 micrograms three times per week.
How will my haematologist assess my response to erythropoiesis stimulating agents?
Patients receiving ESA should have their response to erythropoiesis stimulating agents assessed after a maximum period of 4 months of therapy. Clinical responses are usually assessed by documenting improvement in haemoglobin levels, and or reduction in red cell transfusion requirement. Defined criteria for response include:
Partial response
In red-cell transfusion dependent patients: Stable anaemia without need for transfusions.
In patients with stable anaemia: Increase in haemoglobin of at least 15g/L but haemoglobin less than 115g/L.
Complete response
Stable haemoglobin of at least 115g/L and transfusion independence.
Patients who achieve a sustained complete response may have their ESA dose slowly tapered down by their treating haematologist to the lowest dose that sustains the response.
Patients who lose their response to ESA may require reassessment of their MDS disease status with a bone marrow biopsy, full blood count and blood film examination in order to exclude the possibility of progression of their disease.
New Erythropoiesis Stimulating Agents
Luspatercept and Sotatercept
Luspatercept and its analogue Sotatercept are two new ESAs. Both drugs are manufactured using DNA technology, and like rEPO they have to be administered by subcutaneous injection.
However, they both work in a distinctly different way to rEPO and both drugs promote late-stage red cell production in the bone marrow by binding to proteins from the transforming growth factor β family.
Promising efficacy and safety data from phase 2 clinical trials has recently reported and both drugs appear to be particularly effective in patients with RARS, MDS with SF3B1 mutation or both. In the PACE-MDS trial, patients with low-risk MDS and anaemia, (with or without the need for red cell transfusion) received Luspatercept at various doses every 3 weeks. Although the total number of patients in the study was relatively small, 63% of 51 patients who received Luspatercept at higher doses experienced improvement in their haemoglobin and 38% of 42 patients achieved transfusion independence as measured by trial criteria9. A randomised placebo-controlled phase 3 multicentre clinical trial to determine the safety and efficacy of Luspatercept was initiated in 2016 and is ongoing.
In a recent phase 2 study Sotatercept was administered to 74 patients with low-risk MDS who were red cell transfusion dependent. Patients recruited to the study had either lost response, had no response, or were predicted to have low chance of response to EPO. The investigators reported improvement in haemoglobin in nearly 50% of patients, and responses were sustained without the need for red cell transfusion for at least 56 days in 7 out of 12 patients (58%) with low transfusion requirements.
In Sum:
Anaemia is the central clinical problem for patients with low- risk MDS.
Red cell transfusions play a central role in managing anaemia, but ESAs also play an important role and national and international MDS clinical guideline groups have defined when ESAs should be used in patients with low-risk MDS.
In general, only patients predicted to have a high chance of responding to an ESA should be prescribed rEPO, either as single drug, or in combination with G-CSF11.
Haematologists may change the dose of ESA depending on a patient's response to treatment, aiming at maintaining the lowest possible dose of rEPO in those patients to achieve a complete response.
There are data to suggest that an early start with ESA may delay the need regular red cell transfusion and improve quality of life.
A low response may require an increase in ESA dose
Patients who lose a response to their ESA may need to have their MDS reevaluated because loss of response may be due to progression of their MDS.
Luspatercept and Sotatercept are new ESAs that work in a different way to rEPO to increase red cell production.
Both drugs have been investigated in clinical trials and have been shown to improve haemoglobin levels in patients with low-risk MDS, with relatively few adverse effects.
These new ESAs have not yet found their way onto MDS guidelines
More extensive clinical outcome trial data is required before we can understand their true clinical utility in MDS anaemia.
However, in the future a more extensive repertoire of ESAs will hopefully be available to clinical haematologists and their patients.
Dal sito di MDS Alliance: clicca per raggiungere il sito
Highlights - Partecipazione Congresso annuale dell'Associazione EHA - Stoccolma
Quest'anno ho avuto l'onore di rappresentare la nostra Associazione all'annuale congresso dell'EHA (Associazione europea dell'ematologia).
Per chi non conoscesse questo evento, è uno dei momenti più attesi dell'anno sia per i medici, sia per le case farmaceutiche sia per i gruppi di sostegno dei pazienti.
Il luogo di incontro nella capitale svedese, che quest'anno ha ospitato l'evento, è diventato per quasi una settimana una piccola città che offriva grandi opportunità ai circa undicimila partecipanti. Le occasioni per diffondere e approfondire nuove conoscenze nel campo ematologico, presentare risultati dei test clinici e della ricerca di base e quella traslazionale, e far conoscere nuovi approcci alla qualità di vita non sono mancate.
Il congresso era principalmente dedicato a due problematiche ad alto impatto. La prima riguardava il rapido sviluppo dell'immunoterapia nella cura dei tumori del sangue. La seconda era legata ai cambiamenti socio-economici in Europa in quanto i flussi migratori e l'invecchiamento della popolazione modificano l'incidenza di alcune malattie precedentemente considerate rare in Europa interessando così l'assistenza sanitaria nazionale.
Le sedute organizzate da MDS Alliance, l'organizzazione ombrello di cui la nostra Associazione fa orgogliosamente parte, sono state ricche di informazioni. Sì è in particolare dato ampio risalto alle problematiche legate alla qualità di vita del paziente. Negli ultimi anni il paziente, come noto, si affranca sempre di più da un approccio paternalistico dei medici. Il paziente è ormai percepito come figura centrale e attiva nella relazione di cura e di fiducia instauratasi con il medico (più precisamente con l'equipe curante di cui fanno parte anche infermieri, ostetrici, fisioterapisti e tecnici). Tale rapporto di fiducia si basa sul consenso informato, tutelato in Italia dalla Legge 219 del 22 dicembre 2017. L'articolo 1, in dettaglio, afferma il diritto di ogni persona "di conoscere le proprie condizioni di salute e di essere informata in modo completo, aggiornato e a lei comprensibile riguardo alla diagnosi, alla prognosi, ai benefici e ai rischi degli accertamenti diagnostici e dei trattamenti sanitari indicati, nonché riguardo alle possibili alternative e alle conseguenze dell'eventuale rifiuto del trattamento sanitario e dell'accertamento diagnostico o della rinuncia ai medesimi". Il paradigma medico infatti cambia, spostando l'attenzione dalla malattia al malato. A tutti gli stakeholders (medici, case farmaceutiche e regolatori) si chiede oggi di prendere in considerazione la diversità di esigenze, preferenze e particolarità dei pazienti, di ascoltare i malati e di considerare seriamente i cosiddetti PROs (patient reported outcomes), durante e dopo aver ricevuto le cure. Per arrivare a un rapporto tra medico e paziente veramente equilibrato la strada da fare è ancora lunga. A tale riguardo la nostra associazione diviene importante portavoce dei diritti dei pazienti e mediatore essenziale tra le componenti del mondo sanitario.
Ksenia, 2 luglio 2018
Congresso annuale dell'Associazione Europea di Ematologia (EHA)
Nei giorni dal 14 al 17 giugno prossimi,  a Stoccolma si terrà uno dei più importanti congressi ematologici europei. La capitale svedese riunirà medici, ricercatori, associazioni di pazienti ed industria medica per condividere nuove idee e scoperte nel campo delle innovazioni ematologiche. I professionisti di settore potranno ampliare le loro conoscenze riguardanti i recenti approcci alla diagnosi ed ai trattamenti, ed avere accesso agli ultimi risultati della ricerca clinica transnazionale. Inoltre, i gruppi di pazienti avranno occasione di incontrarsi e condividere le loro esperienze.
Le mutazioni genetiche potrebbero predire la risposta al trapianto allogenico
Le mutazioni genetiche hanno un ruolo essenziale nella patogenesi delle sindromi mielodisplastiche. L'unica terapia curativa attualmente disponibile per i pazienti affetti da MDS è il trapianto allogenico. Tuttavia tale procedura è caratterizzata da un rischio elevato di mortalità dovuta a complicanze o recidiva.
I medici hanno bisogno di valutare attentamente i possibili candidati al trapianto con l'aiuto dei test molecolari che acquisiscono un peso sempre più importante nel prendere tale decisione. Recentemente diversi studi hanno riportato i risultati relativi alle mutazioni genetiche nei pazienti con MDS. Hanno analizzato e valutato le mutazioni somatiche in tali pazienti in modo da prevedere l'efficacia del trapianto.
Le ricerche condotte negli Stati Uniti  e in Giappone  hanno individuato diverse alterazioni genetiche responsabili della prognosi negativa post-trapianto.
La mutazione del gene TP53 si è rivelata l'alterazione più significativa nel predire l'esito del trapianto. Ad essa è associata una minore sopravvivenza nonché un minor tempo tra cura e recidiva, indipendentemente da altri fattori prognostici clinici. Questi studi ancora una volta confermano il valore della raccolta di dati genetici del paziente che consente ai medici di perfezionare il regime di condizionamento e le strategie di prevenzione delle ricadute.
Giugno 2018
Un farmaco sperimentale aiuta nel controllo dell'anemia nei pazienti a rischio basso o intermedio-1
Per i pazienti affetti da MDS a rischio basso o intermedio-1 che soffrono di anemia ci sono pochi trattamenti disponibili soprattutto se la terapia con ESA (agenti stimolanti l'eritropoiesi) non ha dato risultati positivi. Recentemente è stato presentato uno studio clinico di fase II riguardante un farmaco sperimentale che agisce sull'anemia: il luspatercept. Esso si è dimostrato efficace e ben tollerato nei soggetti affetti da anemia con sideroblasti ad anello ed in quelli con mutazioni nel gene SF3B1. Inoltre, i pazienti aventi un livello di eritropoietina inferiore a 200 IU/L hanno beneficiato maggiormente dalla somministrazione del luspatercept potendo rinunciare alle trasfusioni. Si attendono i risultati della fase successiva della sperimentazione.
Giugno 2018